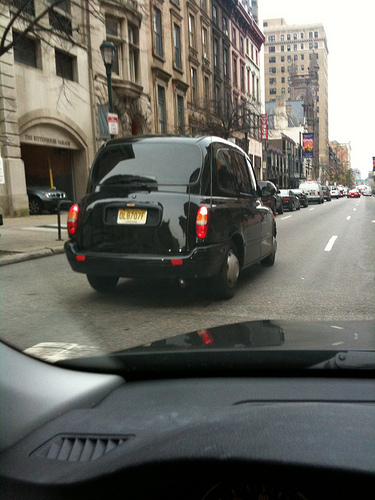 London Cab in Philly (via myself)
I saw a London cab today on my way to work. It was left-hand drive so it's possible that they make these for the US market.
I never understood why the US (and the rest of the world) haven't switched to this style cab, which is much superior to a traditional cab:
They can fit 4-5 people comfortably (compare to 3 or 4 in traditional cabs).
There's plenty of leg room when traveling with less than 3-4 passengers.
They take up less space on the road than traditional cabs (the typical Crown Victoria, anyway).
They're much more fuel efficient (25-30mpg city vs. 12-16 on a CV).
I love these things.