iPhone 3GS Cellular Usage Stats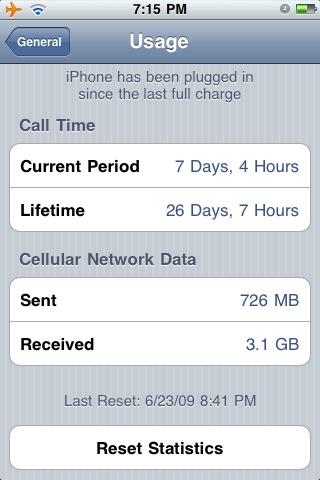 My iPhone 3GS's usage stats from June 23, 2009 to July 9, 2010.
I used 3.1 GB in 11 months (having spent a month out of the country for work), almost double my 3G usage rate and almost 4 times that of my original iPhone.
See here for my 3G data usage.
See here for my original iPhone data usage.